Overview
Agenda
Rates
Sponsors
Speakers
Brewery Tour & Beer Tasting
Thank you to the sponsors for their support of this educational opportunity, and for those who joined us at the 2023 Annual Statewide Conference, April 2-5, 2023 in Hershey, Pennsylvania.
The conference committee planned for a knowledgeable list of presenters with progressive programming to meet your current challenges, and to prepare for the future in government finance. Speakers were selected to help us to think differently as we share the advances from this past year, and provide education based on our mission to "enhance the education and development of finance professionals in Pennsylvania's governmental entities."
This year's conference maintained the high level of education and networking that participants have come to expect while adding new topics to vary your experience. The schedule listed inspiring keynote speakers, national and local experts in the field, and networking for continued learning.
GFOA-PA members receive a reduced conference registration fee, consider joining now if you are not a member to receive benefits throughout the year!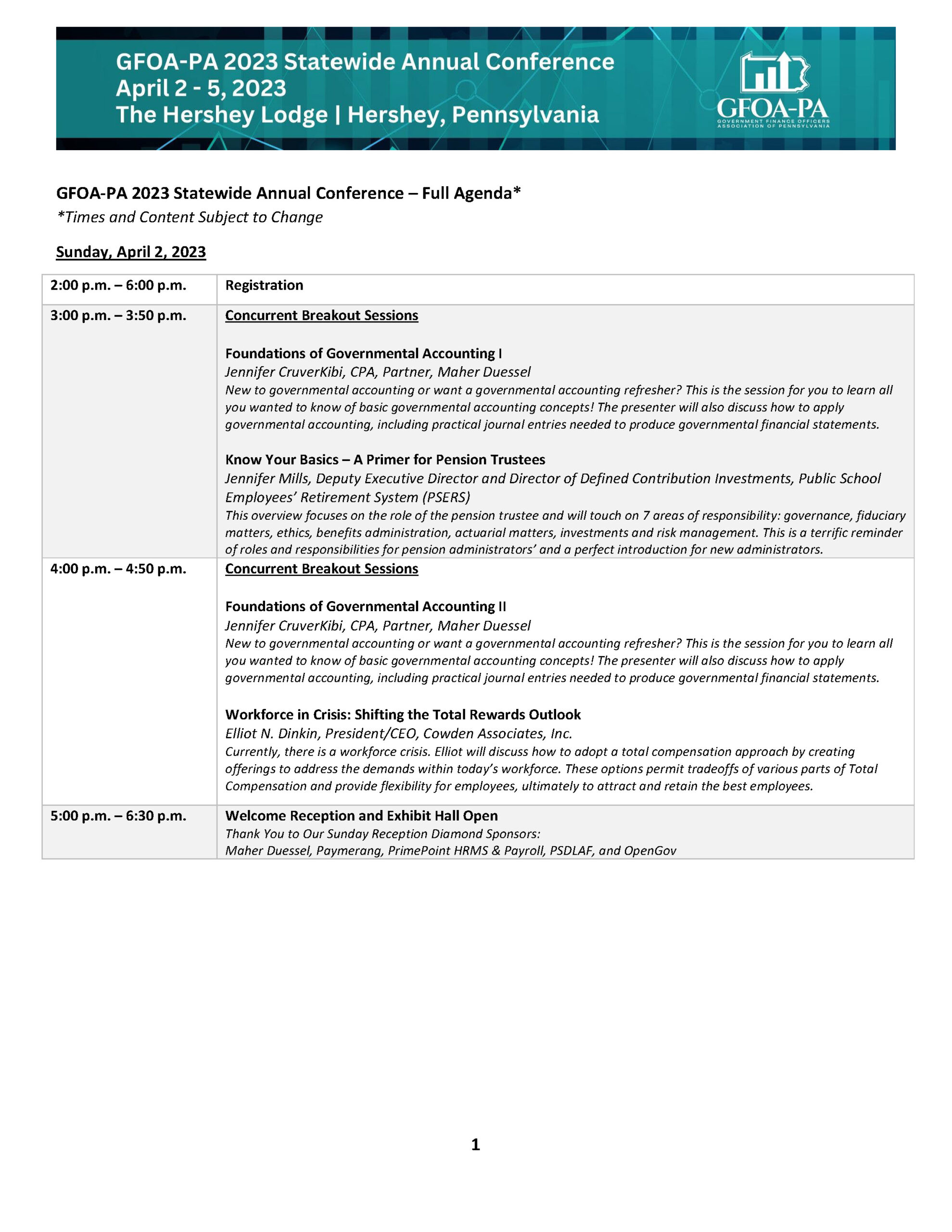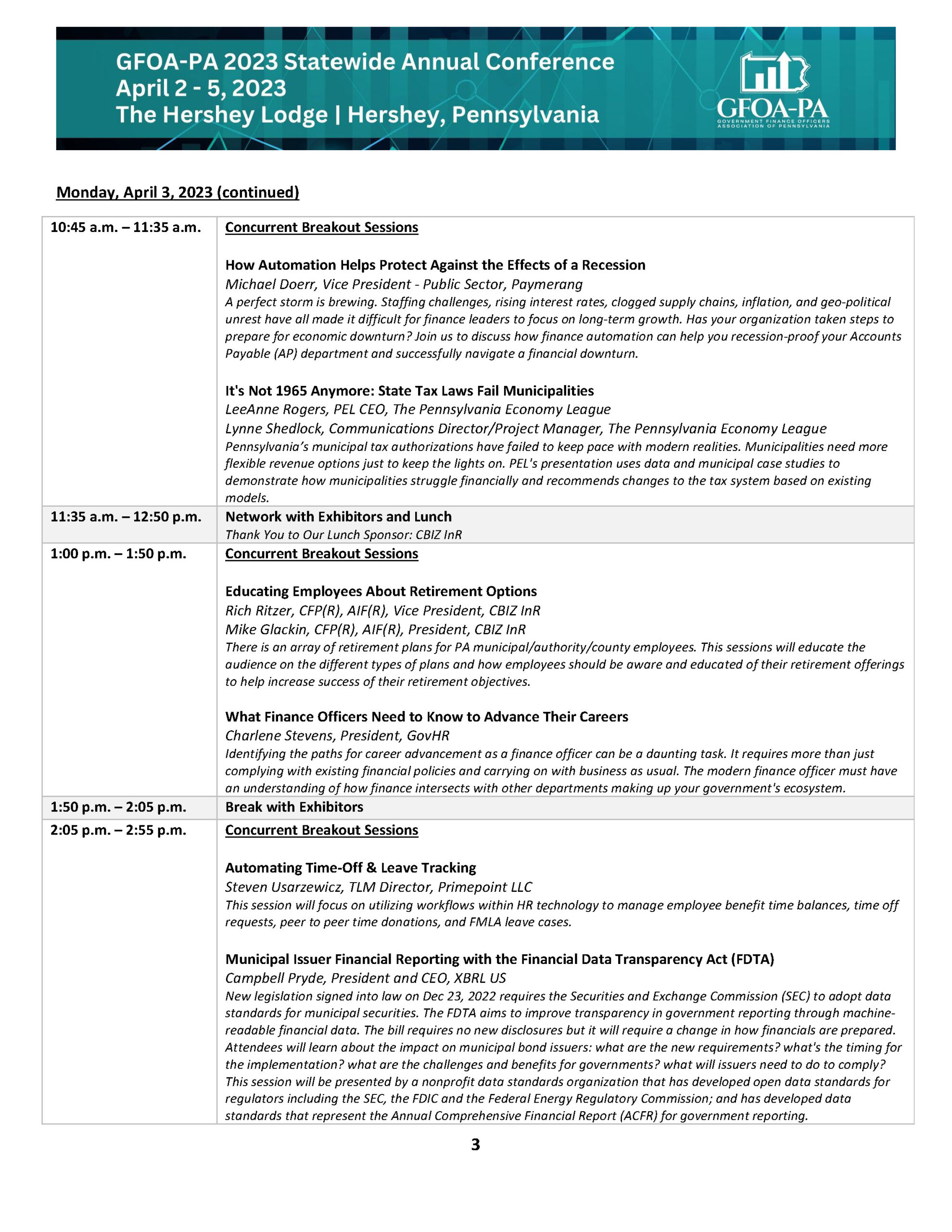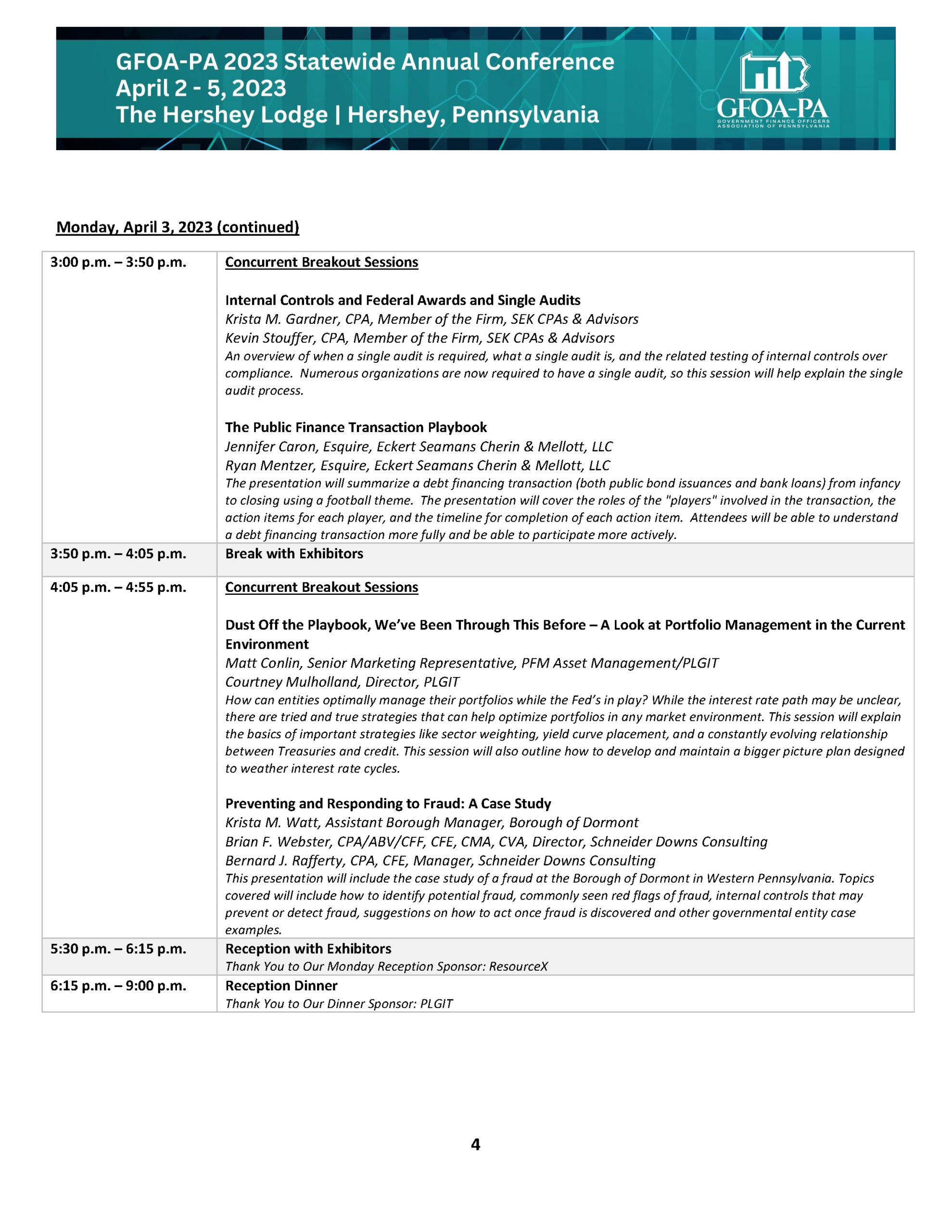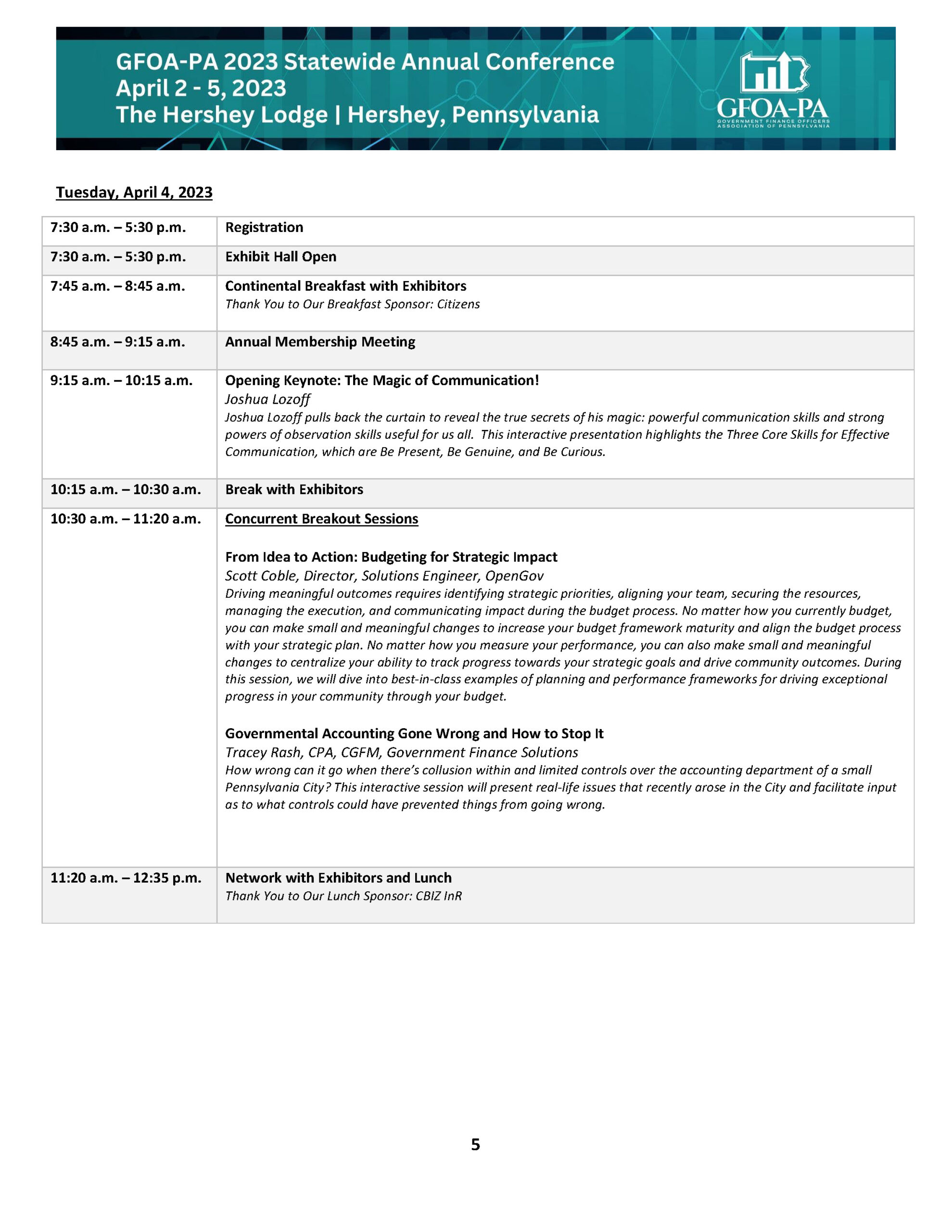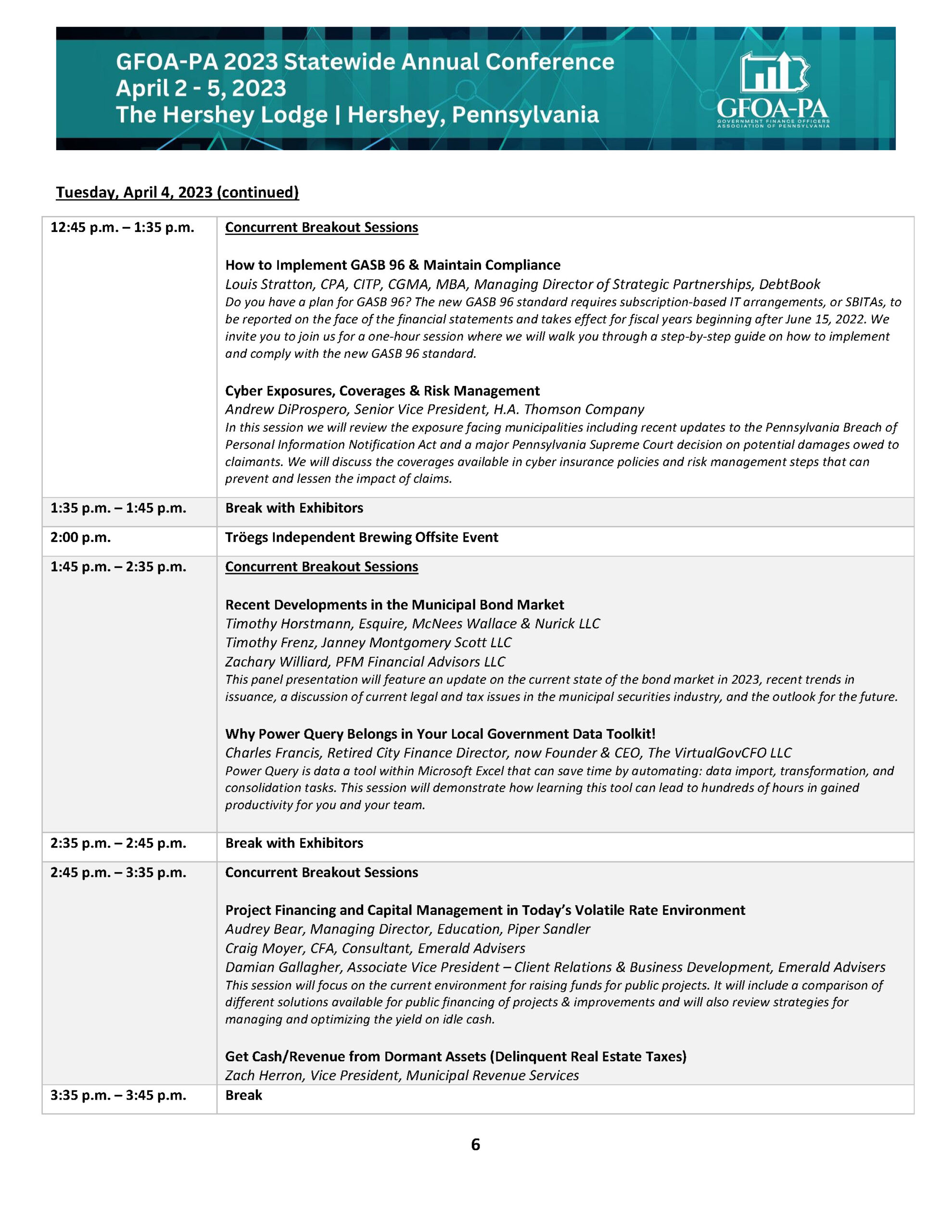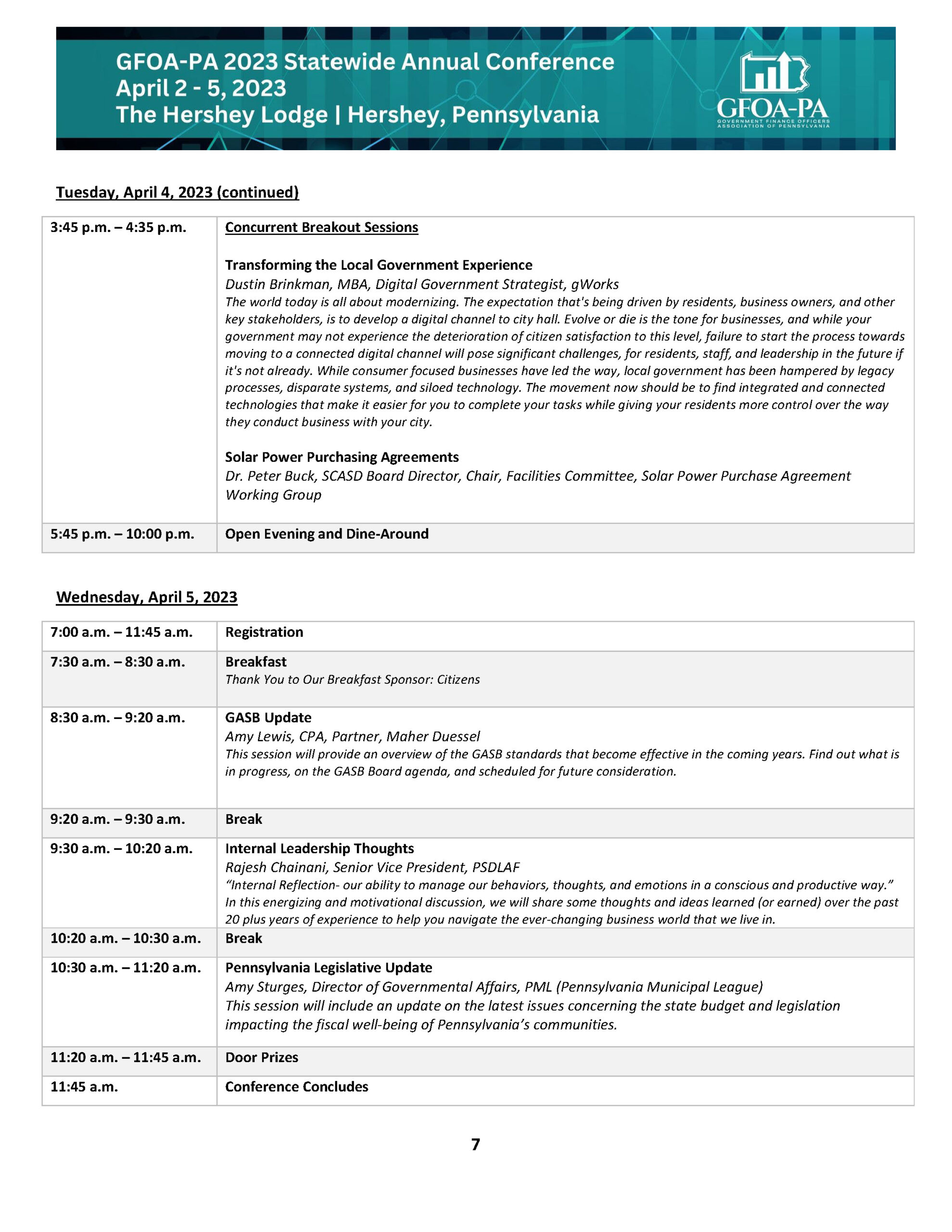 Members, log in first to register for the Conference at the reduced registration rates.
Not a member? Please join GFOA-PA before registering and take advantage of benefits throughout the year.
Click here to join.
Register early and save!
Early Registration Rates (on or before March 7, 2023)
| | |
| --- | --- |
| Member | $450 |
| Associate Member | $475 |
| Non-Member | $550 |
Registration Rates (beginning March 8, 2023)
| | |
| --- | --- |
| Member | $475 |
| Associate Member | $500 |
| Non-Member | $575 |
| | |
| | |
Sponsorship Opportunities
GFOA-PA Conference Sponsorship and Exhibit Opportunities are Now Available!
DOWNLOAD GUIDE TO SPONSORSHIP OPPORTUNITIES
Please secure your sponsorship choice now as exhibit space is expected to fill quickly.
GFOA-PA Conference sponsorship offers you the opportunity to showcase your company, and to personally network with government finance professionals. Take advantage of this unique position to feature your services with conference attendees, and with the overall membership of more than 500 members.
This conference is expected to attract more than 200 government finance officers and public finance professionals.
Features for the 2023 Conference include:
Increased Sponsor level benefits to highlight your company leading up to, during and following the conference. Some examples of the new benefits include targeted eblasts, sponsored articles, social media posts and more.
A commitment throughout the conference to highlight exhibitors and to ensure attendee interaction.
We look forward to promoting your company to the GFOA-PA Membership as a valued Conference Sponsor!
If you have any questions or need any additional information, please contact us at [email protected].
2023 Sponsors
Diamond Level
Platinum Level
Gold Level
Silver Level
Bronze Level
Speakers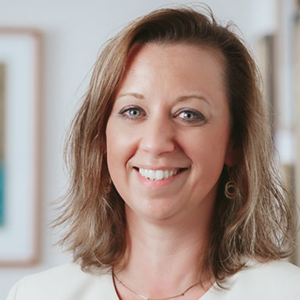 Audrey Bear-Managing Director, Education Audrey Bear is a managing director and member of the local government practice within the public finance group at Piper Sandler. She serves all types of municipal entities, including school districts, vocational technical schools, townships and authorities with borrowing for capital needs.

She began serving Pennsylvania municipal issuers in 2000 and was employed as an elementary and special education teacher prior to entering the public finance industry.

Bear earned her bachelor's degree from Shippensburg University, where she graduated cum laude with honors. Bear earned her MBA from Penn State University. She currently holds FINRA Series 50, 52, 53 and 63 licenses.
---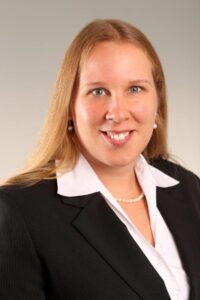 Ms. CruverKibi began her public accounting career in 2003 and joined Maher Duessel in 2006. She directs audit engagements for a broad base of governmental entities including cities, county entities, municipalities, and local authorities. Ms. CruverKibi serves as Secretary of the Government Finance Officers Association (GFOA) Pennsylvania Central Region Chapter. Her other GFOA involvement includes serving on the GFOA's Special Review Committee for Annual Comprehensive Financial Reports. She is also a graduate of Leadership Harrisburg Area. Ms. CruverKibi graduated from Shippensburg University with a B.S.B.A. in Accounting and Human Resource Management. With her experience directing governmental audit engagements, Mr. CruverKibi regularly speaks on behalf of associations such as the GFOA-PA, Pennsylvania Municipal League (PML), and the Pennsylvania Institute of Certified Public Accountants (PICPA).
---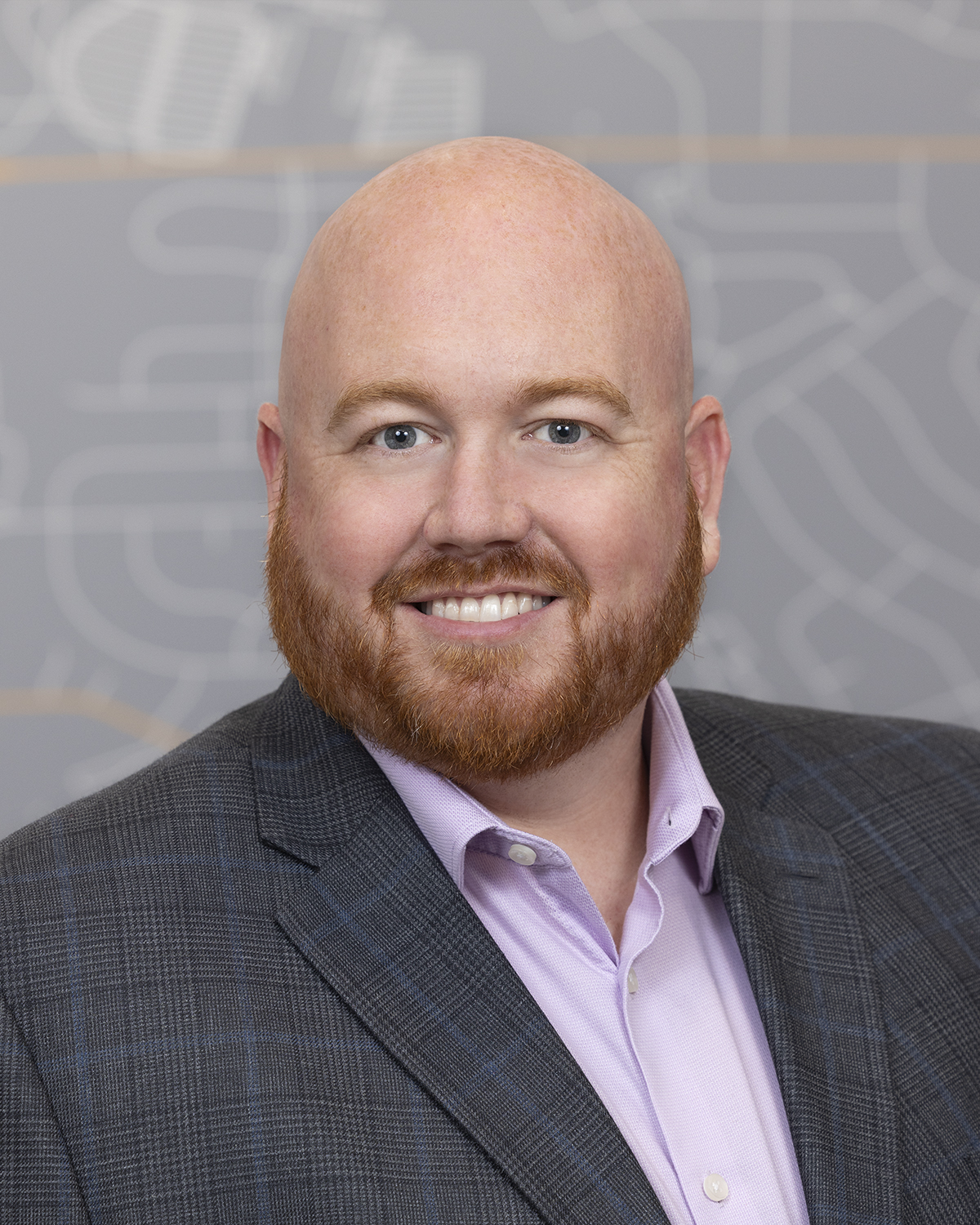 Dustin Brinkman
As the Vice President of Sales and Digital Government Strategist, Dustin focuses on working with government agencies to understand how to overcome challenges and improve processes to better serve residents. Dustin has worked in and with local government for the last 15 years in a variety of roles from Communications Officer, City Councilor, and Process/Technology Consultant.Dustin has long advocated for utilizing technology to increase staff efficiency while improving resident engagement.Dustin obtained his Bachelor's Degree from Kansas State University and an MBA from Baker University.
---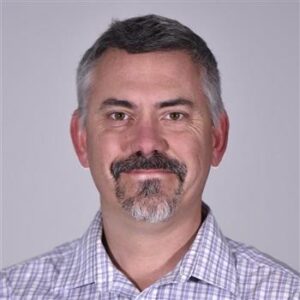 Dr. Peter Buck
---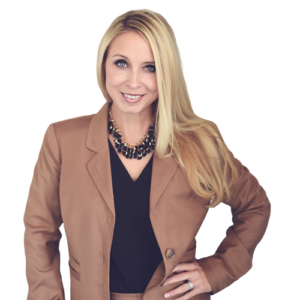 Jennifer M. Caron
Jennifer Caron concentrates her practice in the area of public and municipal finance. She serves as bond counsel in transactions involving the issuance of bank loans and municipal securities by or on behalf of Pennsylvania counties, cities, townships, boroughs, municipal authorities, school districts, health care facilities, and higher educational facilities. She also represents underwriting firms and banking institutions engaged in the municipal lending and securities industry. In addition, Jennifer serves as bond counsel in financings through the U.S. Department of Agriculture and the Pennsylvania Infrastructure Investment Authority. Jennifer earned her law degree from The Dickinson School of Law of The Pennsylvania State University, and her undergraduate degree, summa cum laude, from Dickinson College.
---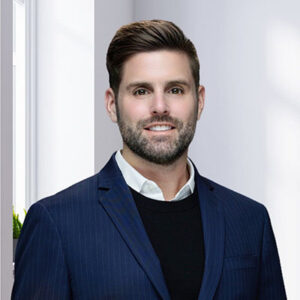 Scott Coble
Prior to his role at OpenGov, Scott served as the Manager of Process and Technology in the Office of Management and Budget for Montgomery County, Maryland. While there, he lead a team that built a national award winning budget application called BASIS which replaced numerous failing legacy and ERP budget systems. BASIS revolutionized the budget process (Operating and Capital) in Montgomery County and saved the jurisdiction substantial time, effort and money. Mr. Coble has extensive knowledge and experience in both the private and public sectors, serving in a number of different capacities including budget management, software engineering, information security, project management and graphic/web design. Over the last 20 years Scott has worked for Fortune 500 companies (General Electric | Lockheed Martin), small to mid-size businesses (The Technology Development Group | ASSYST), and as a contractor / employee for both local (Montgomery County, MD | City of Frederick, MD) and the federal government (Intelligence Community | Department Of Defense).Scott holds a Master's Degree in Information and Telecommunications Systems from Johns Hopkins University, a Bachelor's Degree in Computer Engineering from Virginia Tech and a Certificate in Public Management from George Washington University.
---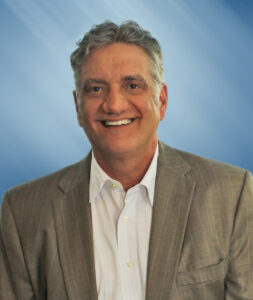 Elliot Dinkin, President/CEO for Pittsburgh-based Cowden Associates is a 40-year veteran of the actuarial, compensation, and employee benefits field. Elliot possesses an exceptional ability to view issues within the framework of a total compensation philosophy, providing clients with a unique perspective to consider creative ways to address their compensation, benefits, and retirement obligation challenges while ensuring they are competitive, cost-effective, and compliant.

Elliot has been a guest speaker at WorldatWork, IFEBP, SHRM, and ISCEBS events and he holds an MBA in finance and accounting from the University of Pittsburgh and a bachelor's in economics (cum laude) from Dickinson College.
---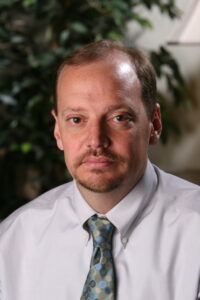 Andrew DiProspero is a Vice President of H.A. Thomson Company. Founded in 1934, H.A. Thomson Company is a Risk Management and Insurance Broker that handles the coverage needs for over 700 municipalities throughout the Commonwealth. H.A. Thomson is the marketing and service agent to PIRMA, the largest self- insurance group in the State. Andrew has a Bachelor's Degree and Masters Of Business Administration Degree from the Pennsylvania State University. Andrew holds the Chartered Property and Casualty Underwriter (CPCU) and Certified Insurance Counselor (CIC) designations. He has taught nationally on insurance and risk management issues for public entities.
---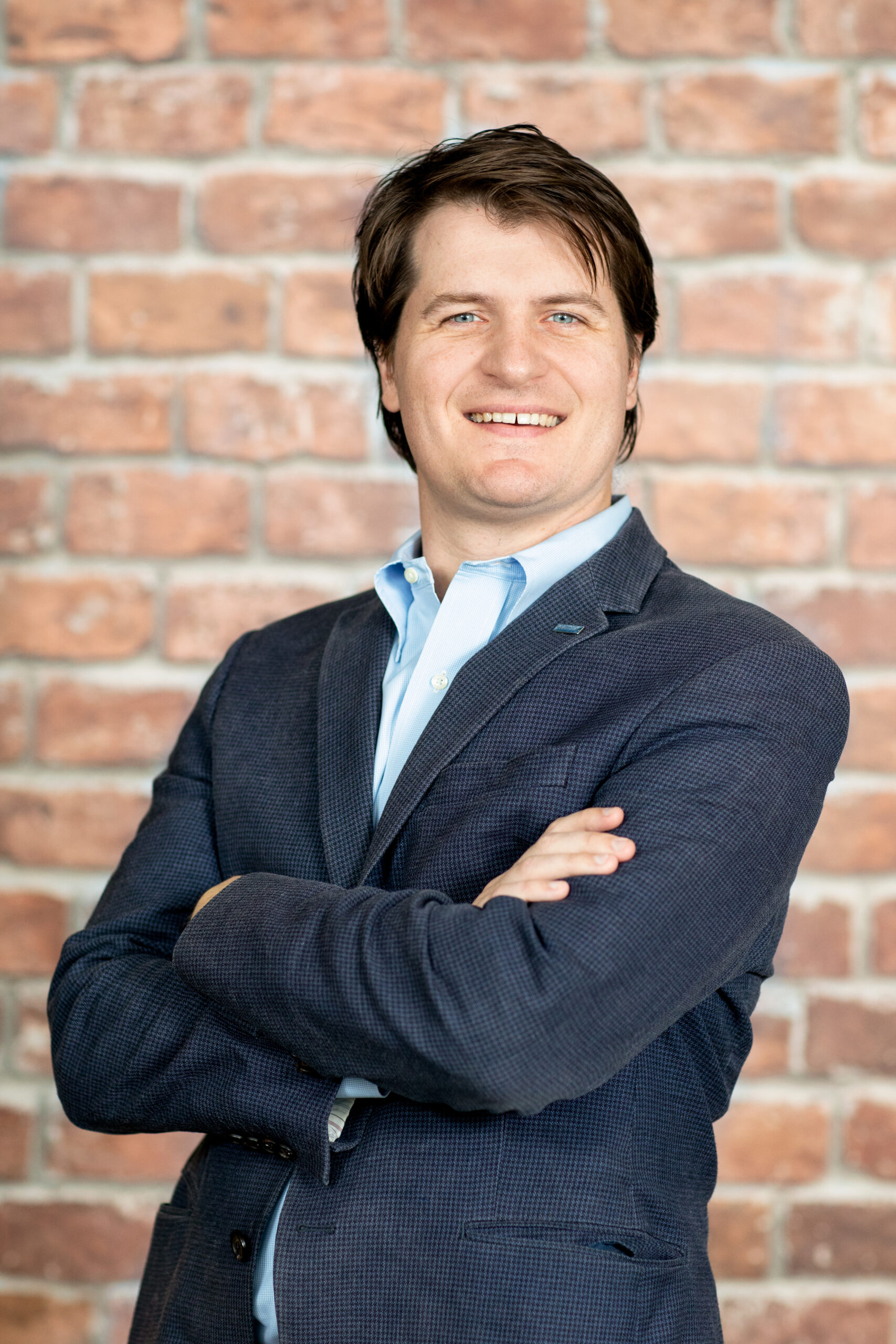 Mike Doerr oversees Paymerang's Public Sector business. He has a background in fintech and insurance technology, and he enjoys helping organizations leverage technology to transform their business practices. He received his MBA from the University of Virginia's Darden School of Business, and has a pet Corgi named David Bowie.
---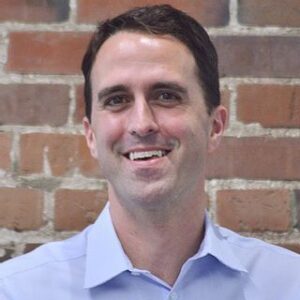 Chris Fabian has over 10 years of consulting experience with local governments. As co-founder, he guides the mission of ResourceX to grow the community of priority based budgeting by ensuring the value is seen by all and by helping communities to achieve results.
---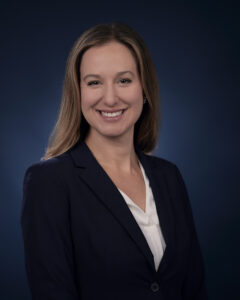 Mary Fox is the Executive Director of the Pennsylvania State Ethics Commission. Prior to joining the Commission, Ms. Fox served as Assistant Chief Counsel for Government Operations for the Pennsylvania Department of General Services, where she was instrumental in developing and implementing the Commonwealth's new Small Business, Small Diverse Business, and Veteran Business Enterprise programs, designed to ensure that those businesses receive an equitable portion of Commonwealth contracting dollars. Ms. Fox also served as one of the Department of General Services' Lean Leaders, guiding employees through process improvement designed to make the work of the Department easier, better, faster, and cheaper.  Ms. Fox previously served as Counsel to the Pennsylvania Office of Inspector General, as an Assistant District Attorney in Bucks County, Pennsylvania, and as Counsel with the law firm of Meyer, Wagner, Brown & Kraus in St. Marys, Pennsylvania.

Ms. Fox obtained her Juris Doctor from the Penn State Dickinson School of Law in 2004 and her Bachelor of Science in Psychology from the University of Pittsburgh in 2000 where she graduated magna cum laude. She has been licensed to practice law in Pennsylvania since 2004.
---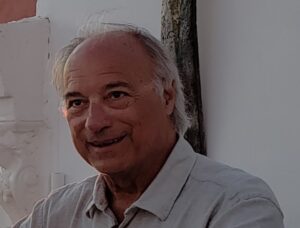 Charlie Francis is a local government finance consultant with almost fifty years of local government financial management experience in both the public and private sector, including twenty years of experience as a Chief Financial Officer for cities. But all that did was tell you how old he is.

Charlie has always been an early adopter of emerging technologies, leveraging software to automate the protecting and reporting of value, and analytics to augment the enabling and creating of value for the agencies he served.

In retirement from local government, Charlie now consults with several firms to build and deliver services and software that makes local government even more efficient and effective.
---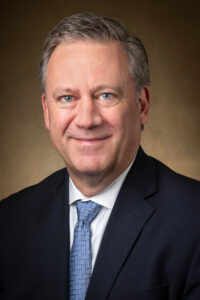 Mr. Timothy Frenz is Managing Director of the Pittsburgh Public Finance office of Janney Montgomery Scott, where he provides investment banking services to local governments, states and state authorities, school districts, municipal utilities, and economic development authorities across Pennsylvania. A 30-year industry veteran, he has extensive experience with debt structures and products including Build America Bonds, Qualified Energy Conservation Bonds, and tax increment financings.

Mr. Frenz earned his degree in Finance from Lehigh University, and holds Series 7 and 63 securities licenses, as well as Municipal Advisor and Municipal Advisor Principal licenses. He is Vice President of the Board of the Western PA School for Blind Children and a member of the Board of the Western PA School for Blind Children Foundation.
---
Damian Gallagher – Associate Vice President – Client Relations & Business Development
Damian's responsibilities include maintaining and expanding Emerald's relationships with consultants and institutions, working in collaboration with Emerald's portfolio management, sales and client services teams, as well as expanding sales efforts and cultivating new clients. Damian joined Emerald with 5 years of trust and private banking experience. Damian previously worked in business development for a private trust company. Prior to his work in private banking, Damian worked in accounting with BNY Mellon. He received dual B.S. degrees in Finance and International Business from the University of Delaware and is currently a level 2 candidate in the CFA program.
---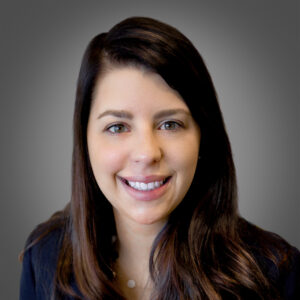 Krista M. Gardner, CPA, Member of the Firm – With 15+ years of experience working exclusively within the governmental and not-for-profit industries, Krista is well versed in the unique experiences these organizations face, including obstacles to success. Krista challenges the status quo by focusing on future industry trends, disruptions, and the needs of her clients. She is a presenter at SEK's client seminars and has been invited to speak at multiple external events. Krista is a graduate of Susquehanna University. She is the PICPA Government Accounting and Auditing Committee Chair, a member of the PICPA Not-for-Profit Committee, and a member of the AICPA Government Audit Quality Center and Not-for-Profit Center.
---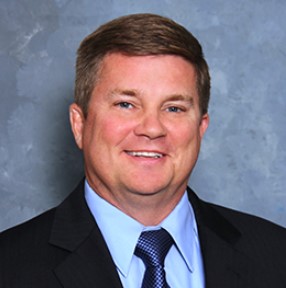 Mike Glackin
Mike is the president of CBIZ InR, a division of CBIZ Retirement Plan Services. He provides investment advisory services to plan sponsors responsible for defined contribution plans (including 401(k), 403(b) and 457 plans), defined benefit plans, DROP and cash balance plans. Mike works with plan sponsors to help them meet their organization's retirement plan goals and manage the personal liability associated with being a fiduciary to a qualified plan. In addition to qualified plans, Mike advises endowments, foundations, trusts and individual investors. That advice includes developing financial plans to address the risk tolerance, time horizon and financial need of the client. Special emphasis is given to developing the proper asset allocation by selecting low cost investments and providing full fee transparency.Mike, his wife, Francine, and his sons love boating on the Chesapeake Bay in the summer and snowboarding and skiing vacations in the winter.
---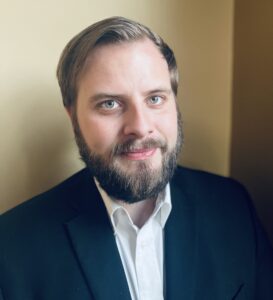 Zachary Herron has been with Municipal Revenue Services since 2019. He is currently the Vice President.

Zach holds a BA from Gannon University in accounting and an Masters in Public Accounting and Finance from Penn State.

Zach is also a graduate of the Jefferson Educational Society Civic Leadership Academy along side other professionals from Erie PA and is currently taking part in their Ramey Fellowship Program.

Zach has broad experience working with the MRS tax lien management program and assisting municipalities access unrealized revenue from their dormant delinquent liens.
---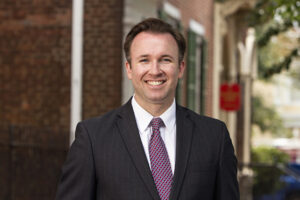 Timothy Horstmann is a public finance and tax attorney at McNees, and has 16 years of experience advising clients in matters related to state, local and federal taxation. He advises governmental issuers, school districts and nonprofits on the structuring of taxable and tax-exempt revenue bonds and general obligation bonds. He also represents issuers in connection with IRS audits.

Tim is a member and current president of the Board of Directors of the Pennsylvania Association of Bond Lawyers, and regularly speaks on topics of municipal finance and tax law at seminars sponsored by various state and national governmental and trade associations.
---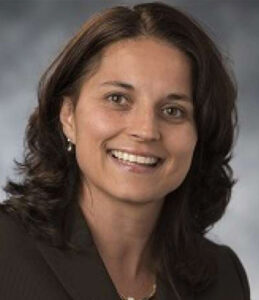 Amy Lewis
Amy began her public accounting career with Maher Duessel in 2001. She is a Partner of the firm and has extensive experience managing numerous governmental and non-profit audit engagements including school districts, municipal authorities, municipalities, arts, cultural and environmental entities, community development organizations, and human service agencies. She has extensive knowledge in Single Audit compliance. Amy serves as Director of Education for the firm, where she oversees the firm's Continuing Professional Education (CPE) program and manages the planning process for Maher Duessel's CPE seminars held annually in December and July along with other webinars. Amy also serves as Director of Quality Control for the firm. In this role, she oversees the firm's procedures and processes in ensuring the highest levels of service to our clients. This includes assisting in guiding firm-wide implementation of all new accounting and audit standards, providing technical expertise on Financial Statement Audit, Single Audit, and Employee Benefit Plan Audit reporting issues and tax compliance, monitoring the firm's compliance with professional standards, leading annual internal quality control inspections, and coordinating our external peer review conducted by an outside CPA firm. Amy has presented seminars on various governmental and non-profit accounting/auditing topics on behalf of the Pennsylvania Institute of Certified Public Accountants (PICPA), Allegheny League of Municipalities (ALOM), and at our internal seminars.Professional Involvement
American Institute of Certified Public Accountants (AICPA) – Member
Pennsylvania Institute of Certified Public Accountants (PICPA) – Member
PICPA Education Committee – Member
Government Finance Officers Association (GFOA) – Member
GFOA Pennsylvania – Associate Member
GFOA Pennsylvania Western Region Board – Treasurer
AICPA Not-For-Profit Certificate II Recipient and Member of the
AICPA Not-For-Profit Section
Maher Duessel Education Committee – Chair
Commitment to the Community
Leadership Pittsburgh – Graduate of Leadership Development
Initiative XIII and Past Participant of Leadership on Board
Greater Pittsburgh Community Food Bank – Member, Audit and Finance Committees
IUP Business Advisory Council – Member
Education
B.A. in Accounting (Summa Cum Laude), Indiana University of Pennsylvania
---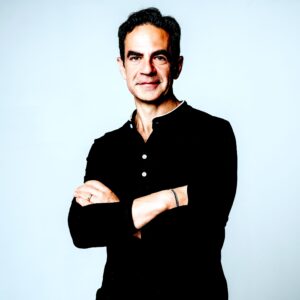 Joshua Lozoff has been studying and sharing magic around the world for twenty years. He regularly performs in theaters and at corporate & private functions throughout the United States and abroad.

Joshua's motto is "Life is Magic," and he walks his talk by performing everywhere from penthouse suites to the streets of Guatemala City; sharing magic with Fortune 500 CEOs, folks on the street, and everyone in between. Joshua says, "The most beautiful thing about magic is how it appeals to everyone. I can go from a black-tie gala to a backyard barbeque, and everyone has a few moments in time which transcend our ordinary reality; moments of awe, of astonishment, and just a flat-out fun time."

Recently, Joshua had the honor of being one of only two magicians to receive an invitation to perform at the World's Fair in Japan. He spent two weeks as a featured performer for the USA Pavilion, entertaining Fair visitors from around the globe.
---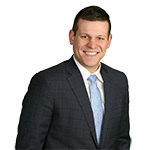 Ryan A. Mentzer, Associate
Ryan Mentzer assists municipalities, school districts, and municipality authorities in issuing tax-exempt bonds and notes to finance new projects and to refinance outstanding debt. He also assists other beneficiaries of tax-exempt financing including continuing care retirement communities, colleges, hospitals, and volunteer fire companies, and represents banking institutions in public finance transactions throughout Pennsylvania. He has experience as bond counsel for municipalities and municipality authorities in transactions with the Pennsylvania Infrastructure Investment Authority (PennVest), as well as experience with tax increment financings (TIFs). Ryan earned his law degree from The Dickinson School of Law of the Pennsylvania State University, and his undergraduate degree, magna cum laude, from Auburn University.
---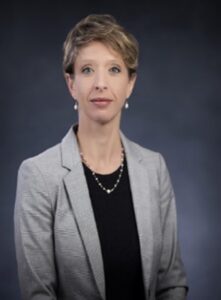 Jennifer A. Mills currently serves as a Board member and a member of the Education Committee of PAPERS, the Pennsylvania Association of Public Employee Retirement Systems.  She is the Deputy Executive Director and Director of Defined Contribution Investments for the Public School Employees' Retirement System (PSERS). In this capacity, she oversees all of PSERS benefit programs, including communications and counseling, benefits administration, retiree health insurance, appeals and knowledge management, and the implementation and administration of the new Defined Contribution benefit. She has been with PSERS since 2006, previously serving as Deputy Chief Counsel in PSERS Office of Chief Counsel where she supervised the Benefit Division of the legal office that handled benefits and tax matters, and administrative hearings. Prior to serving as Deputy Chief Counsel, she represented PSERS and the Pennsylvania Municipal Retirement System in all benefit, personnel, Right-to-Know Law, legislative, and investment matters.
---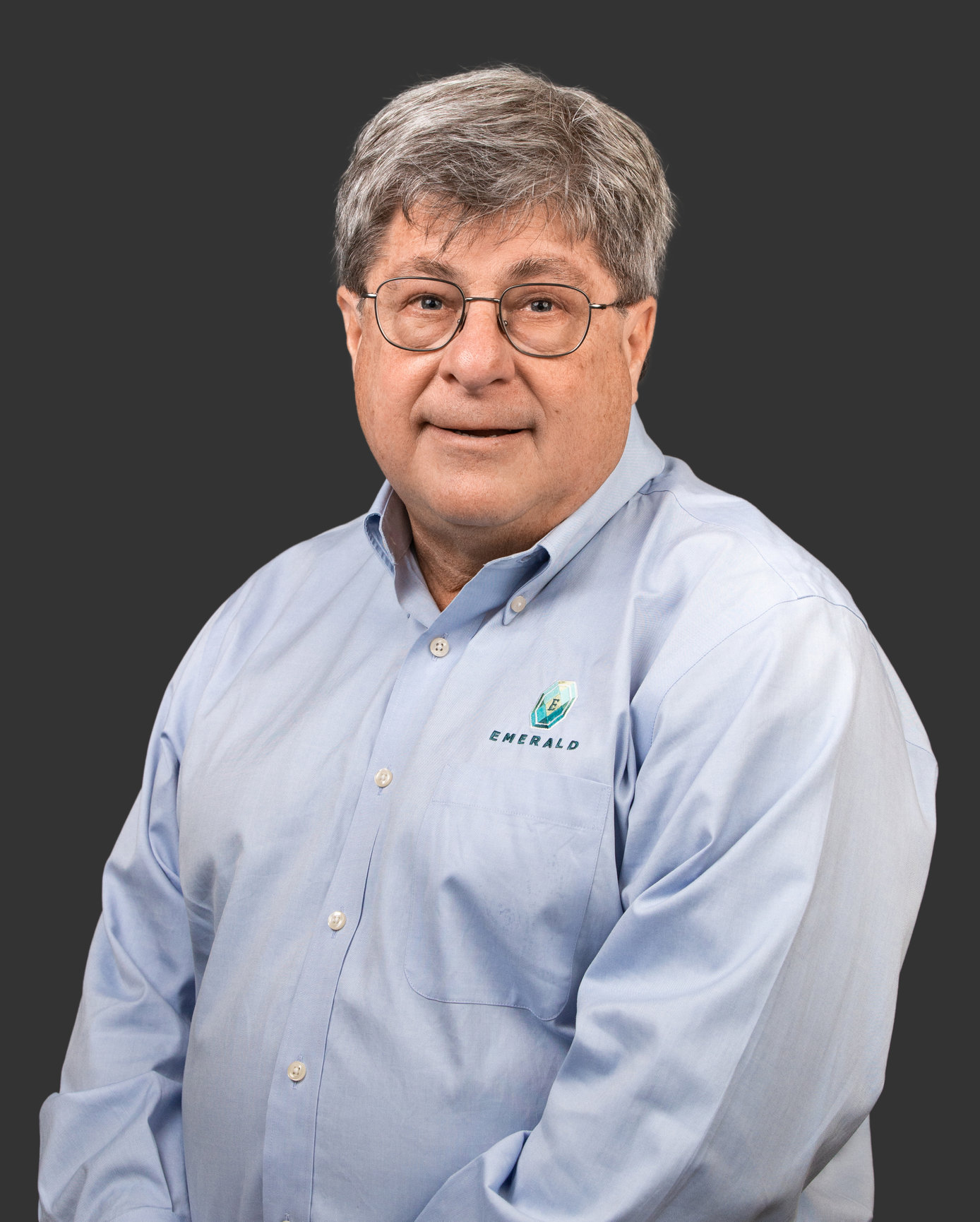 Craig Moyer, CFA – Consultant
Craig has over 35 years of experience in the financial services industry providing both institutional fixed income portfolio management and fixed income consulting. His responsibilities include fixed income solution development, portfolio management, and client relationships. Prior to joining Emerald in 2022, Craig was Co-CIO and portfolio manager on the Fixed Income team of StoneRidge PMG. Craig brings over 30 years of experience in the investment management business. Mr. Moyer received his B.A. from the Pennsylvania State University. He is a member of the CFA Institute, the Financial Analysts Federation of Philadelphia and the Philadelphia Bond Club.
---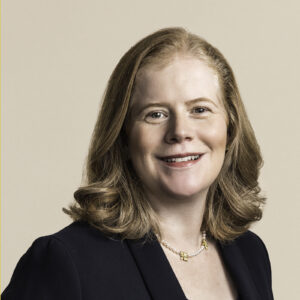 Courtney Mulholland joined PFM Asset Management in 1998 and is a director serving municipal and school clients in Eastern Pennsylvania. She is responsible for marketing the investment portfolios and services of the Pennsylvania Local Government Investment Trust (PLGIT) pool program. Courtney assists her clients with their cash management and investment needs, including developing strategies for the investment of operating funds, bond proceeds and reserve funds. Previously, she marketed the firm's fixed-rate investment programs to public entities in Missouri, Pennsylvania and Texas..
---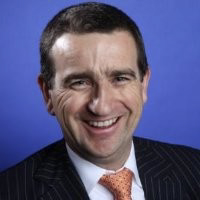 Campbell Pryde, President and CEO
 brings significant experience in technology development, accounting and finance to XBRL US. Before taking on the President and CEO position, Mr. Pryde led the development and maintenance of taxonomies as Chief Standards Officer, playing an integral role on the executive team. Mr. Pryde joined XBRL US from Morgan Stanley, where as Executive Director in the Institutional Securities Group, he managed the equity research XBRL-based valuation framework. He has been involved with XBRL since 2001, and served as Chairman of the XBRL US Domain Steering Committee during the critical initial build of the US GAAP Taxonomy under contract with the Securities and Exchange Commission. Prior to joining Morgan Stanley, Mr. Pryde was a Partner in the Risk and Advisory Practice of KPMG LLP. He is a member of the New Zealand Institute of Chartered Accountants.
---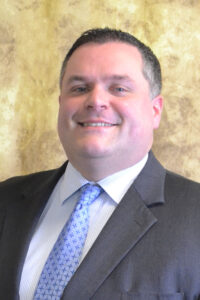 Bernard J. Rafferty, CPA, CFE, Manger, Business Cosulting,  joined the firm in 2015 as a member of the audit practice. Prior to joining the firm he worked for publicly traded companies in industries including banking, real estate and healthcare. Bernie joined Schneider Downs Business Consulting in 2018 where his engagements focus on fraud and forensic accounting investigations, litigation support, financial due diligence and data analytics.
Bernie serves as the President of the Greater Pittsburgh Chapter of the Association of Certified Fraud Examiners (ACFE) and a graduate of the FBI Citizens Academy. He has
served as a judge of the SIFMA Foundation's InvestWrite competition for many years and served as the chair of the ACFE Foundation Scholarship Committee for three years.
He is also an adjunct professor in the Masters of Fraud in Forensic Accounting program at Carlow University teaching a course titled "Technology Tools for Fraud Examiners".∙ President—Greater Pittsburgh Chapter of the ACFE
∙ Member—American Institute of Certified Public Accountants
∙ Member—Pennsylvania Institute of Certified Public Accountants
∙ Member—Association of Certified Fraud Examiners
∙ Member—InfraGard
∙ Fusion Liaison Officer—Western Pennsylvania All Hazards Fusion Center
∙ Coach—Seneca Valley Baseball & Softball AssociationB.A.—Accounting and Forensic Accounting, Carlow University, Magna Cum Laude
---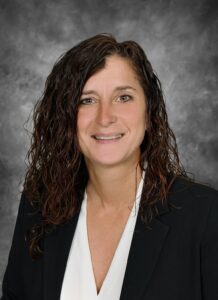 Ms. Tracey Rash is the Manager of Government Finance Solutions (GFS). With over three decades of auditing and consulting experience, Ms. Rash delivers strategic direction to Pennsylvania local governments. Focused on results rather than reports, she serves clients as a business partner, strategic advisor, and technology influencer. Her years of consulting, auditing, time spent with Pennsylvania government associations, such as the GFOA and PML, and serving as an Annual Comprehensive Financial Report reviewer for over 15 years enables her to share best practices with governmental finance departments.
---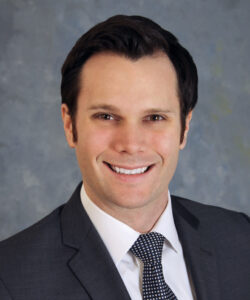 Richard C. Ritzer
Rich is a vice president at CBIZ InR, a team of CBIZ Investment Advisory Services, LLC. He provides investment advisory services to plan sponsors responsible for defined contribution plans (including 401(k), 403(b), and 457 plans), defined benefit plans, DROP, and cash balance plans. Rich works with plan sponsors to help them meet their organization's retirement plan goals and manage the personal liability associated with being a fiduciary to a qualified plan. In addition to qualified plans, Rich advises endowments, foundations, trusts, and individual investors. That advice includes developing financial plans to address the risk tolerance, time horizon, and financial need of the client. Special emphasis is given to developing the proper asset allocation by selecting low-cost investments and providing full fee transparency.
---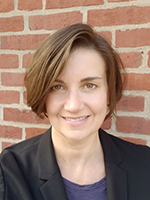 LeeAnne Rogers, CEO of the Pennsylvania Economy League, leads a team of dedicated staff and consultants that deliver technical assistance and consulting services to Pennsylvania's local governments, as well as conduct public policy research. She has worked on a variety of policy issues including a report on Structuring Healthy Communities, state budgets analysis, health care, transportation and workforce development. LeeAnne earned her BA from Ohio Wesleyan University and her MPA from Syracuse University, Maxwell School. She is a member of the Government Research Association and a board member at the South Central Assembly.
---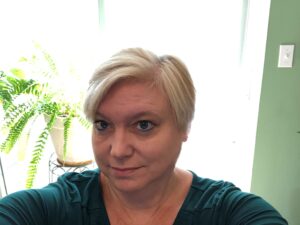 Lynne Shedlock, Director of Communications, also serves as project manager to deliver consulting services to municipalities. Lynne assists with PEL's Issues Forums, designed to inform civic leadership on policy issues. She is the lead author of PEL's recent report on local tax policy. Lynne was communications director for Lackawanna County. She also worked for 20 years as a municipal government and education reporter, receiving several statewide and national awards for her reporting. Lynne earned a BS in journalism from Syracuse University. She is a member of the Pennsylvania Economic Development Association and secretary and board member of Scranton Tomorrow.
---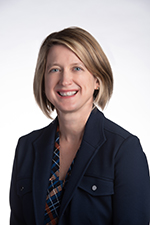 Ms. Charlene Stevens has over twenty years of experience in municipal management.  Her career spans three states: Minnesota, Kansas and Pennsylvania.  Ms. Stevens has worked in both county and city government and her career covers work in urban, suburban and rural communities.

Ms. Stevens is a proven leader in the profession and has had multiple opportunities to serve her profession, including a personal highlight of serving as a Regional Vice President for ICMA early in her career.  Ms. Stevens is also proud that she was able to serve on the League of Minnesota Cities' Board of Directors and the Coalition of Greater Minnesota Cities' Board of Directors simultaneously.

Ms. Stevens has expertise in community and civic engagement, having started her career in neighborhood services and led two community wide visioning and strategic planning efforts for two different communities.  Charlene is passionate about community engagement and striving to have all diverse voices heard during the process.

Ms. Stevens' results-oriented management has included projects that have expanded parks and preserved greenspace in rapidly developing communities, developed a workforce training center for a large urban county and developed downtown development plans for two communities.

Ms. Stevens' strength is her ability to develop strong partnerships with multiple and diverse stakeholders.  Through those partnerships, Ms. Stevens helps communities develop consensus and achievable plans.

Charlene is an innovative problem solver and brings enthusiasm and creativity to her work.  Ms. Stevens is proud to have mentored many young professionals throughout her diverse career, including helping to establish women's mentoring groups in three different communities.
---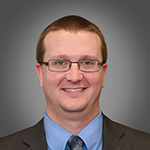 Kevin B. Stouffer, CPA
Member of the Firm
With 18+ years of experience, Kevin has dedicated his professional career to the local governmental industry and specializes in that area. He has a thorough understanding of the technical standards, procedures, and practices unique to Pennsylvania governments and currently serves as Member-in-Charge of approximately 50 local government audits. Kevin is an instructor of SEK's in-house training programs on governmental accounting, a presenter at SEK's client seminars, and has been invited to speak at numerous external events. Kevin is a Shippensburg University graduate. He is a member of the AICPA and PICPA, and is the Treasurer of GFOA-PA's Central Region.
---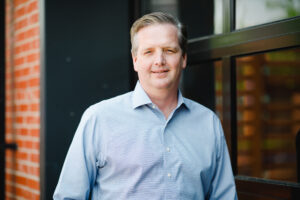 Louis Stratton
---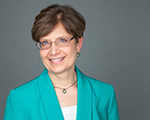 Amy Sturges

---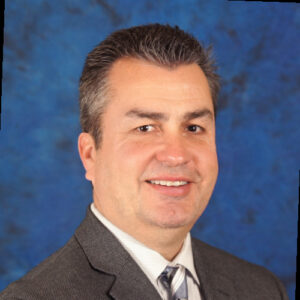 Steven Usarzewicz

---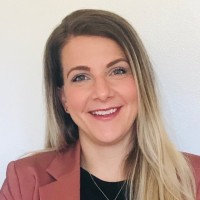 Krista M. Watt currently serves as the Assistant Borough Manager in the Borough of Dormont. She has a combined 15 years in management both in private and public industry, focusing on small organizations.

Krista is a member of GFOA, GFOA-PA, and serves on both the GFOA-PA Membership Committee and West Region Board. She is also a member of the International City/County Management Association (ICMA) and Association of Pennsylvania Municipal Managers (APMM).
Krista holds a B.A. in Health Sciences, focusing on Managing Public Programs and Projects, from the University of Pittsburgh, as well as a Masters' in Policy and Public Management.
---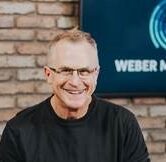 Dave Weber, an internationally recognized speaker, author, humorist and trainer; is one of the country's most sought after speakers! This is Dave's second invitation to GFOA-PA and his high energy and entertaining style, combined with great content have made him a crowd favorite across the board. He's spoken to tens of thousands of educators from all 50 states. And his list of business clients reads like a "Who's Who of Corporate America" including; AT&T, FedEx, IBM, Chick-fil-A, Bank of America, Delta Airlines and Nike. Dave's in high demand by Government institutions too such as the US Department of Defense, Department of Labor, IRS, FAA & the CDC. Dave and Logan Weber's combined speaking schedules, have them presenting from our virtual studio and presenting live and in person 250 times a year.
---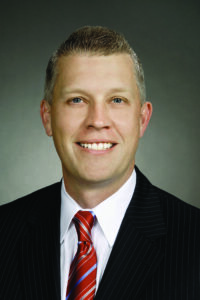 Brian F. Webster CPA/ABV/CFF, CVA, CFE, CMA
Director, Business Consulting, has over 25 years of specialized business consulting experience. His engagements have involved clients in a wide variety of industries including: governmental, manufacturing, retail, banking, not-for-profit, insurance, transportation and construction. Brian's clients have ranged from small, closely held businesses and large publicly traded multinational companies to governmental and educational entities.Brian has significant experience working in the areas of litigation support, forensic accounting and fraud investigations. He is experienced in both leading and participating in complex forensic investigations and internal workplace investigations of alleged misconduct at governmental and educational entities.∙ Member—American Institute of Certified Public Accountants, Forensic and Valuation
Services
∙ Member—Pennsylvania Institute of Certified Public Accountants
∙ Member—Association of Certified Fraud Examiners
∙ Member—Institute of Management Accountants
∙ Member—National Association of Certified Valuation Analysts
B.S.—Accounting, The Pennsylvania State University
---

Zachary Williard joined PFM in 2006 and currently serves as a managing director in the firm's Harrisburg office.

After completing PFM's comprehensive training program in 2006, Zach served in the Quantitative Strategies Group in Philadelphia where he provided technical and analytical support to the firm. Since 2008, Zach's main focus has been on PFM's local government practice in Pennsylvania, advising school districts, townships, boroughs, counties and municipal authorities on the issuance and of tax-exempt and taxable financings. Zach has completed over 750 transactions serving dozens of local government clients across the Commonwealth including Brentwood Borough, Council Rock School District, Dauphin County, East Pennsboro Township, Lower Paxton Township, Marple Township, Neshaminy School District, Pocono Township, Schuylkill County Municipal Authority and Upper Darby Township.

Zach's current duties include the structuring and pricing of new money and refunding bond issues, debt restructurings, competitive and negotiated bond sales, variable rate bond pool financings and various forms of bank loans. Zach was elected to Camp Hill Borough Council in 2017 and served as the Chair of Finance Committee through the end of 2021. Zach currently serves on the board of the Camp Hill Borough Municipal Authority that focuses on stormwater. Zach also serves on the Lion Foundation, a non-profit educational foundation for Camp Hill School District.
Brewery Tour & Beer Tasting
Join fellow conference attendees on Tuesday, April 4th for an afternoon of networking at Troegs Brewery from 2:00 pm – 5:00 pm.

This event includes a Guided Production Tour with a peek behind the curtain on how they brew, package and ship their beer. In 2022, USA Today voted it"The Best Brewery Tour in America."

Our event will begin with a welcome beer upon arrival and a Troegs Souvenir glass and 3 samples of Troegs favorites during the tour.

Each guest will receive two drink tickets to exchange for the brew of their choice during the networking in The Tasting Loft while we begin the tours in groups of 12 guests each. Registration also includes light snacks.

The cost to attend this event is $45. Transportation is on your own. The travel distance from the Hershey Lodge is 3.3 miles.

The final date to register is Thursday, March 23, 2023.