Reach Employees of Pennsylvania Governmental Entities Through GFOA-PA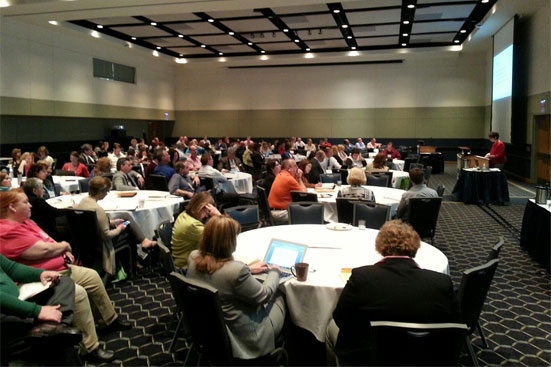 Any individual not eligible for regular/government membership and who subscribes to the purpose of GFOA-PA is eligible for associate membership. Associate members are automatically enrolled as members of all three regions of GFOA-PA, providing access to regional meeting notices.
Join GFOA-PA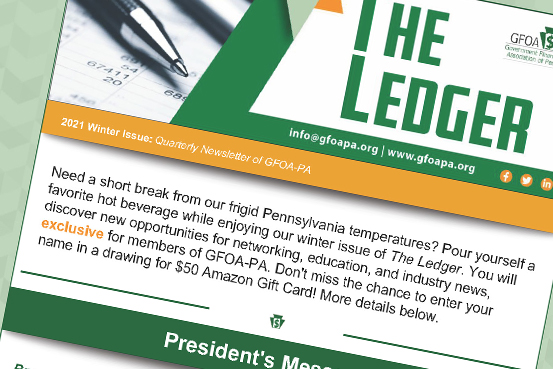 Advertise in the GFOA-PA online quarterly newsletter and directly market your company to the 600+ members of GFOA-PA. The Ledger is emailed to the membership 4 times per year:
Winter Issue is published mid-February, ads are due January 25
Spring Issue is published mid-May, ads are due April 25
Summer Issue is published mid-August, ads are due July 25
Fall Issue is published mid-November, ads are due October 25
We offer two Ad Packages:
Premium Ad Package
(SOLD for 2021 – email [email protected] if interested in 2022)
600 x 150 pixels
Premium placement – within top 3 articles of newsletter
jpg or png format
URL for clickable link
Cost:
• $250 Single Issue
• $850 for 4 Consecutive Issues
Limit 1 advertiser per issue
Feature Ad Package
300 x 250 pixels
Standard placement
jpg or png format
URL for clickable link
Cost:
• $150 Single Issue
• $500 for 4 Consecutive Issues
Limit 3 advertisers per newsletter
If you would like to place an ad, complete the GFOA-PA Ad Form linked below. Questions can be directed to [email protected].
See Advertisement Sizing Guide
GFOA-PA Advertising Form